It was a romantic Key West elopement wedding for Miller & Bryson! This lovely couple held a beautiful dinner reception at Old Town Manor for 14 of their closest friends and family. Their wedding ceremony was held beforehand at Key West's beautiful catholic church, The Basilica of St. Mary Star of the Sea. Guests of the wedding stayed at the William Skelton Home next door to the wedding.
Miller & Bryson chose statement centerpieces of flowing white orchids, designed by Milan Event. The gorgeous floral arrangements were complimented by silver metal votive candles, white Chiavari chairs, taupe linens, and silver beaded chargers. Old Town Manor's overhead garden lighting provided an elegant and romantic ambiance.
Local artist Karen Beauprie painted the reception live, including the details of each of their guests, the lush tropical gardens, and even Old Town Manor's cat, Doc. The painting is a priceless keepsake of this couple's special day.
Professional photography by Rachel Ligon. Catering by Great Events. Hair & Makeup by Studio Marie-Pierre. Flowers and decor by Milan Events.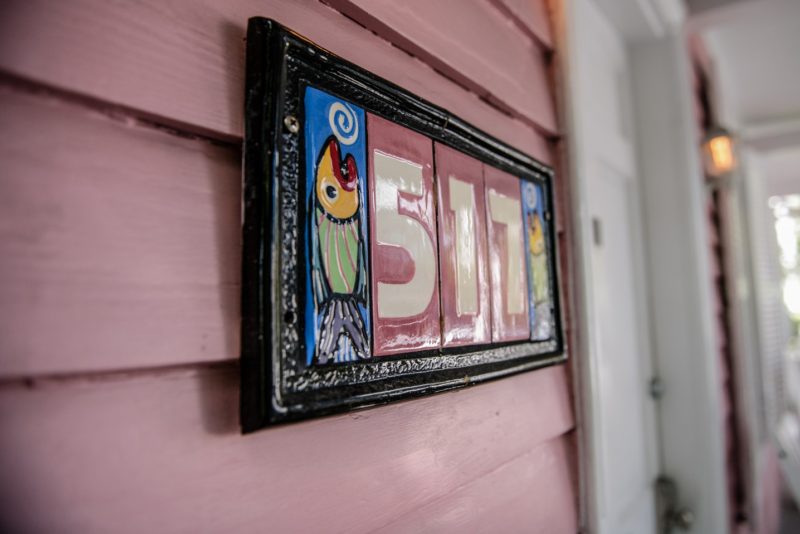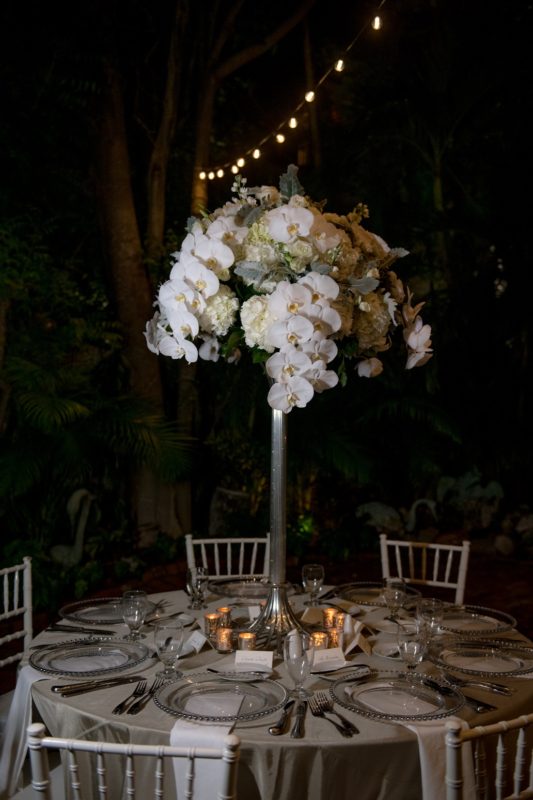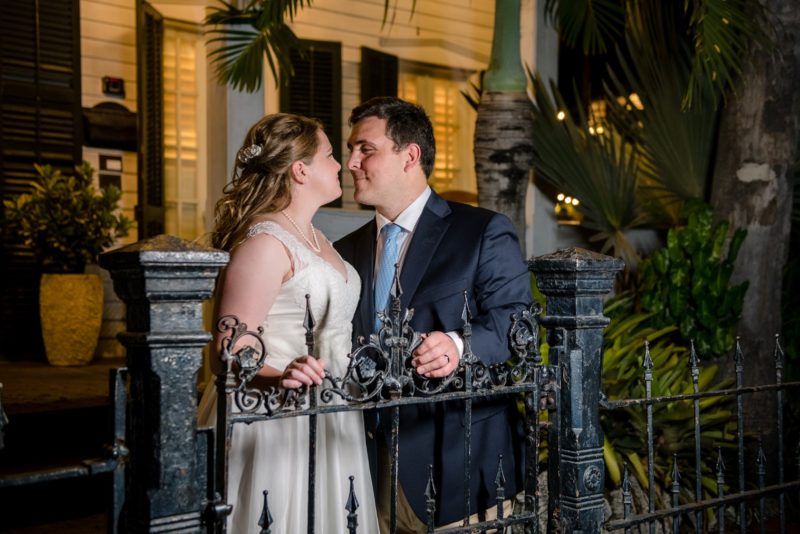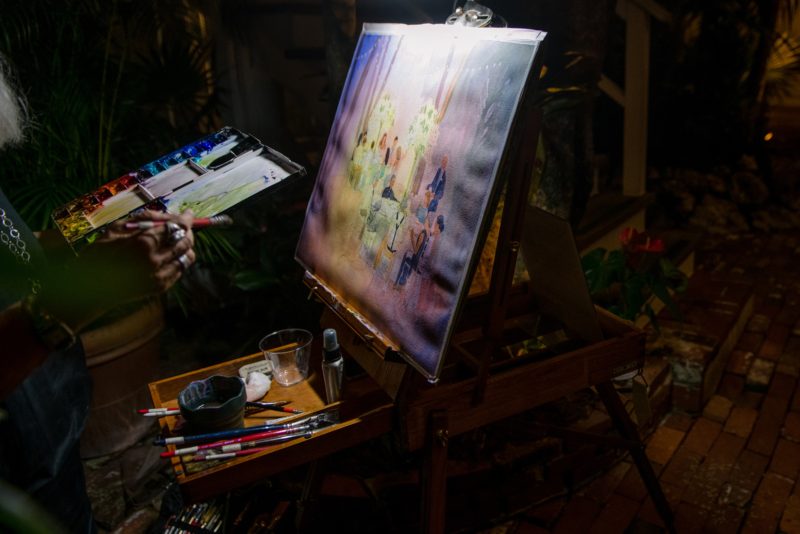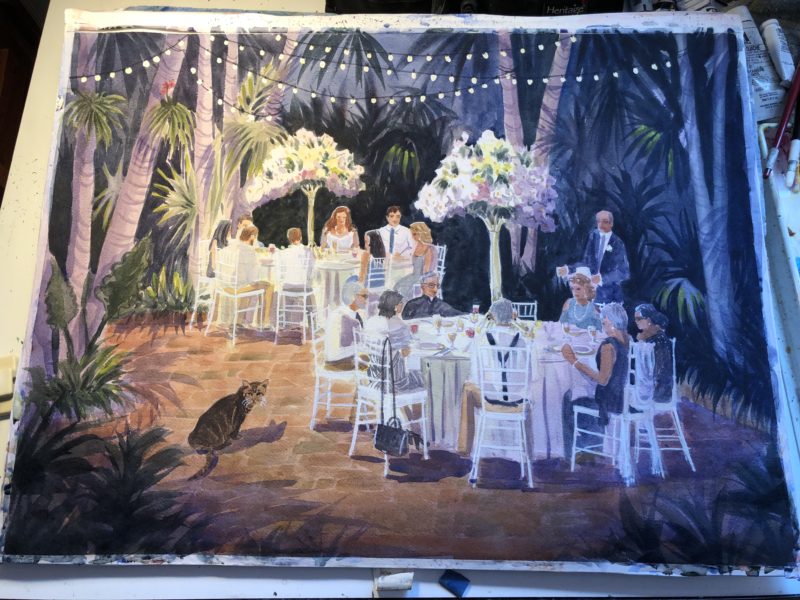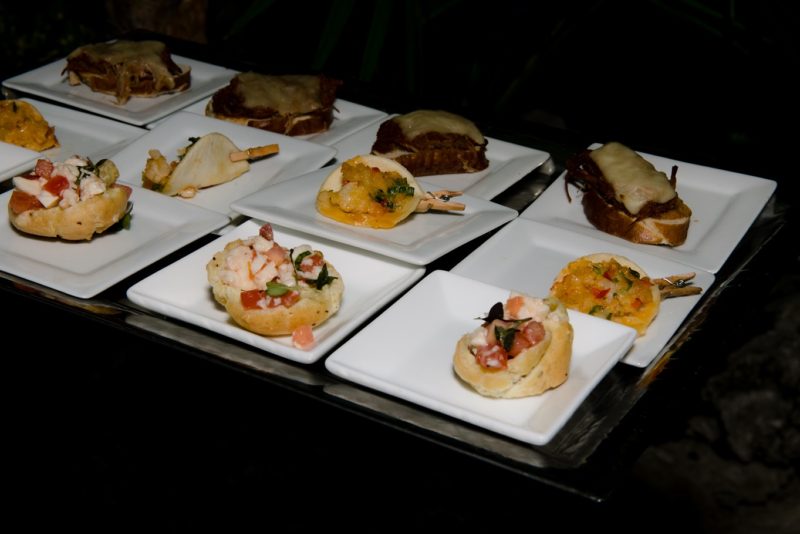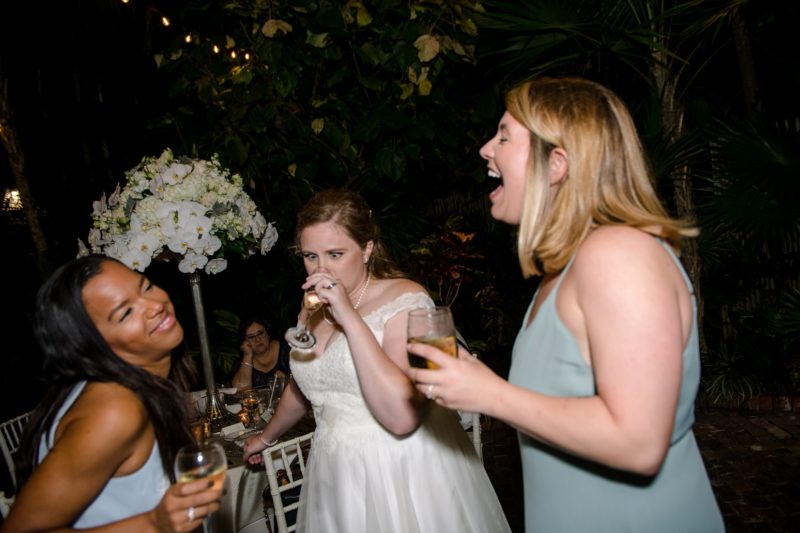 Congratulations to Miller and Bryson, and their 14 lucky guests who were able to witness this couple's romantic Key West elopement.
Planning your own Key West elopement wedding? Check out our other wedding blogs, and view our photos of weddings and events at Old Town Manor.