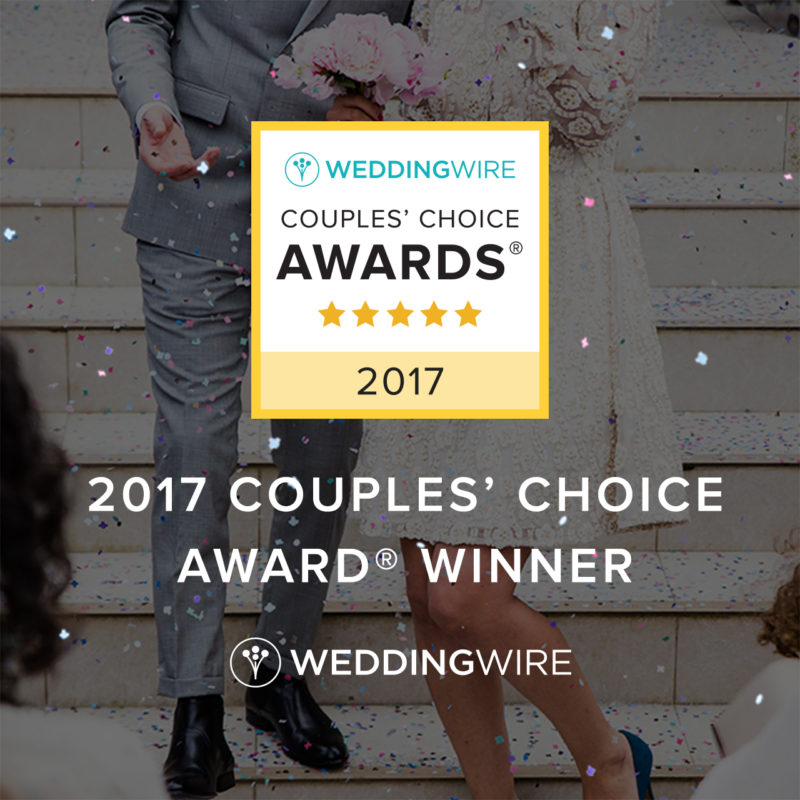 We're proud to announce Old Town Manor Weddings was named Couples' Choice by WeddingWire.com for the sixth year in a row!
Since 2012, Old Town Manor Weddings has reached the top 5% of local wedding professionals on WeddingWire that demonstrate excellence in quality, service, responsiveness, and professionalism.
Winners are selected solely based on reviews from over 1.2 million newlyweds and are determined by overall rating, total number of reviews, review performance from 2016, and consistency of reviews from year to year.
Among the feedback, our guests said they appreciated our attentive staff, comfortable rooms, fabulous location and great value.
Ready to say "I Do" in paradise? Check out our Wedding Tips and Wedding Couple Spotlights!