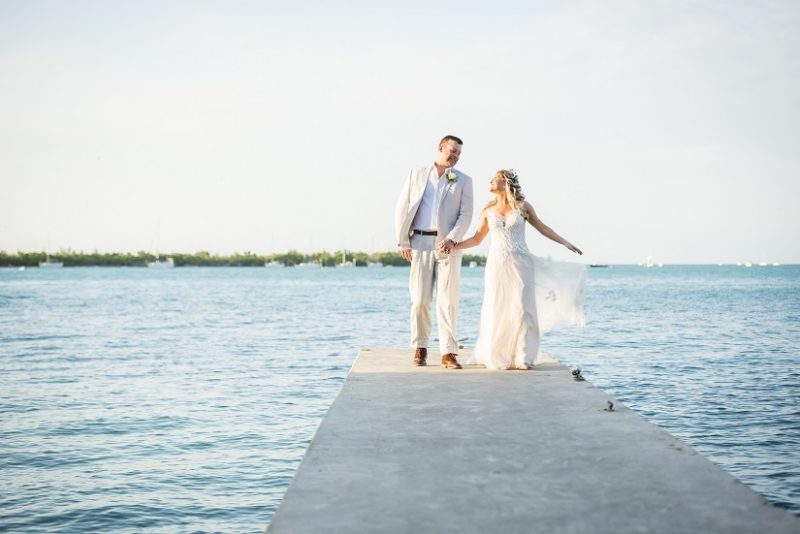 Crystal & Derek's wedding celebration was held on a gorgeous Saturday in December. The joy and love this Michigan couple shared shone through in so many ways — the happiness of their families and friends, their beautiful and romantic garden ceremony, and the lively dance party once the sun went down. Old Town Manor's Key West wedding venue provided a peaceful and intimate space for the couple to celebrate their love.
Photos by Nick Doll Photography. Catering and event coordinating by Catered Affairs. Ceremony officiated by Reverend Steve Torrence. Music and video by SoundWave Key West. Bouquets by Kutchey's Flowers. Crystal's gorgeous hair and makeup by Beauty Boutique and the Glam Squad.
While the couple and their attendants prepare for the celebration, the vendors too prepare the details for a seamless event. Crystal & Derek used Old Town Manor's side yard as the dining area. The ceremony was held in the back courtyard, and the back courtyard space was later transformed to a festive area for cocktails and dancing.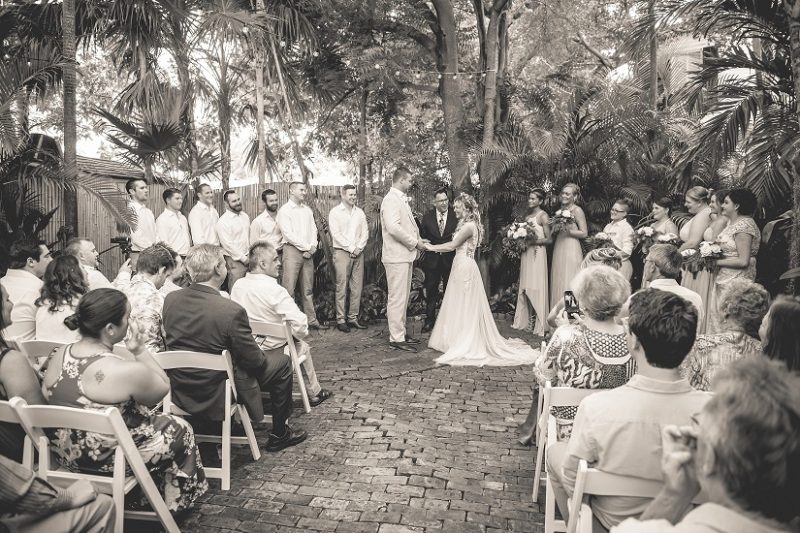 After a beautiful and romantic ceremony, the couple and their wedding party cruised around Key West to capture some priceless shots. Meanwhile, their guests enjoyed a cocktail hour at Old Town Manor's Key West wedding venue.
Old Town Manor was set for dinner for 50 guests. In addition to the meal, Catered Affairs provided furniture and linen rentals as well as event coordination.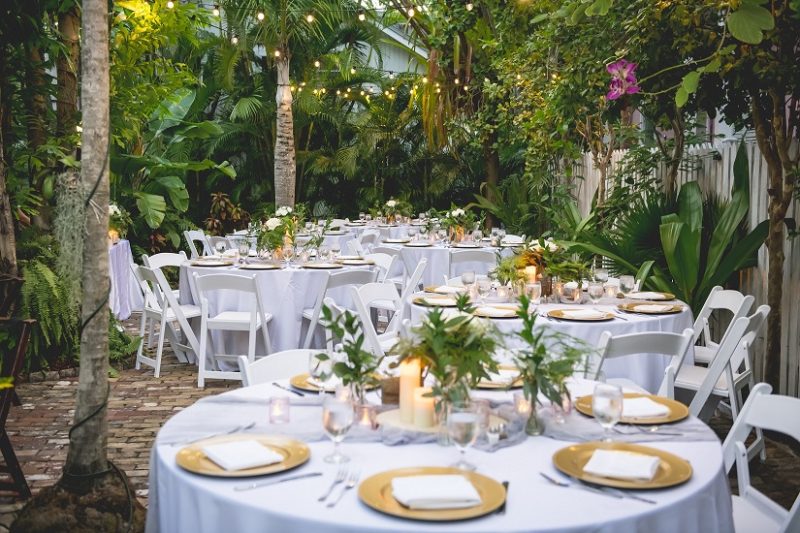 The wedding party entered the party dancing, followed by Crystal & Derek's first dance as husband and wife.
The couple shared their meal at a 'Sweetheart Table' adjacent to their guests' seating in the side yard of Old Town Manor. The overhead cafe lighting, candles, and tropical greenery created a romantic ambiance.
What's a good wedding without a little dancing? Crystal & Derek got down with friends as the party continued.
Their wedding celebration was as fun and joyful as it was romantic. We wish them a lifetime of happiness!
Dreaming of your own wedding celebration? Our Key West wedding venue may be the choice for you! Check out our packages and drop us a line here.