A garden reception seals the deal for these high school sweethearts!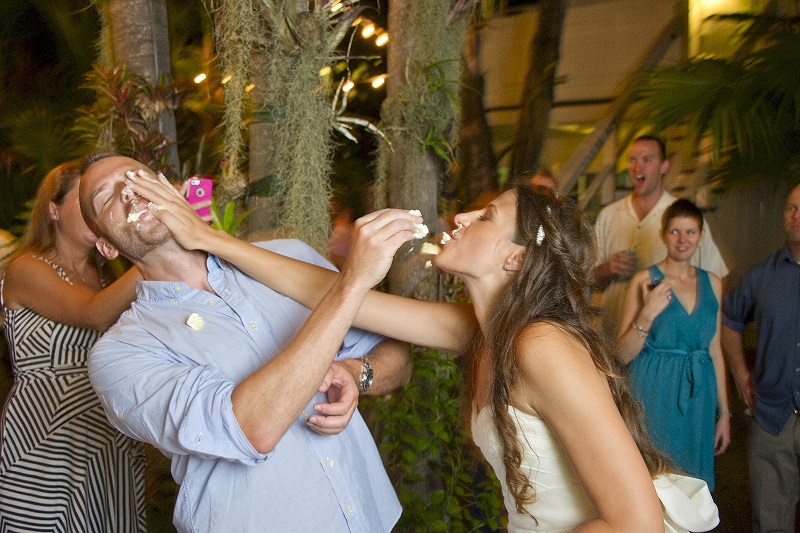 This folks, is the photo Jennifer and Eric chose as their 2014 Holiday Card!  Wedding photographer and photojournalist Rob O'Neal captured the cake fight between this bride and groom perfectly. No stiff posing and fake smiles from these two…their energetic and playful personalities shone through in every personal touch during their wedding weekend at Old Town Manor.  We can't imagine a better photo to capture this fun-loving couple. The guest in the background looking on in shock truly makes this scene picture perfect.
As told by the Mother of the Bride, Old Town Manor's October newlyweds, Jennifer and Eric, have been friends since high school.  They were each other's first kiss and first love.  How sweet!  After high school, they went their separate ways but kept in touch and dated on and off for years.  In 2011, it finally stuck during a holiday visit.  The Bride admits, Mom had them figured out before they did.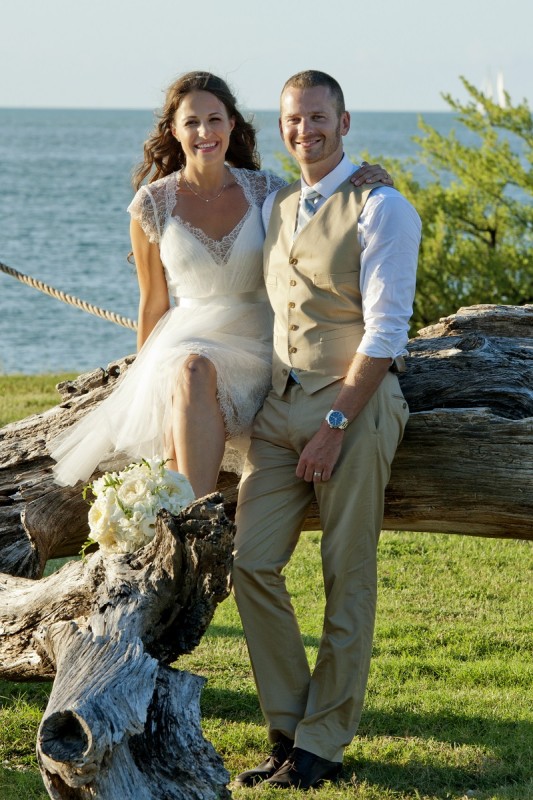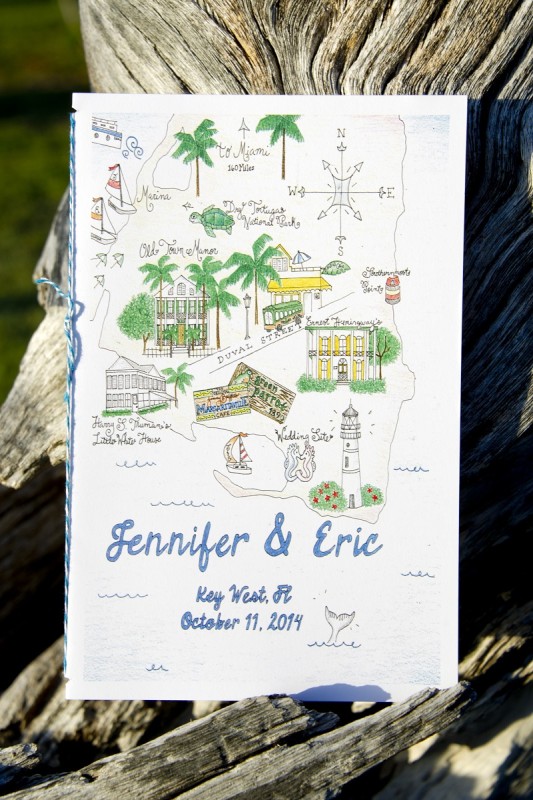 Before becoming a nurse, Jennifer was an event planner. Her skills came in handy when preparing for her Key West destination wedding, and most details were DIY by the Bride and family. The hand-drawn program, customized koozies and giant canvas menu banner each added a personal touch while creating a visually stunning setting for their garden reception.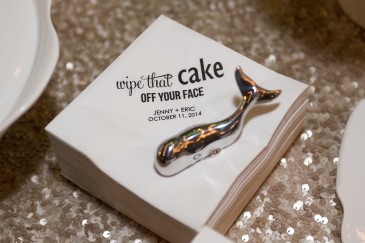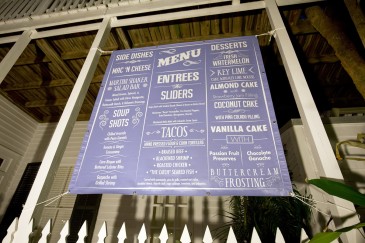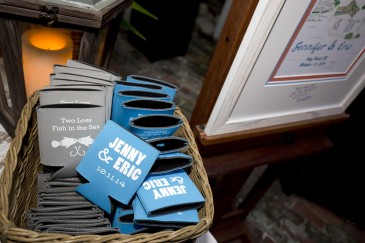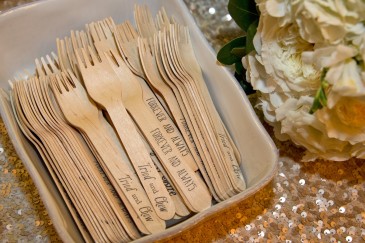 A relaxed atmosphere for their guests was at the top of this couple's list. They took full advantage of Old Town Manor's garden reception venue by creating two separate spaces that seamlessly flowed together.  One side was designed for dining and food stations and the main garden was set-up as their cocktail lounge and dance floor.  Mission accomplished!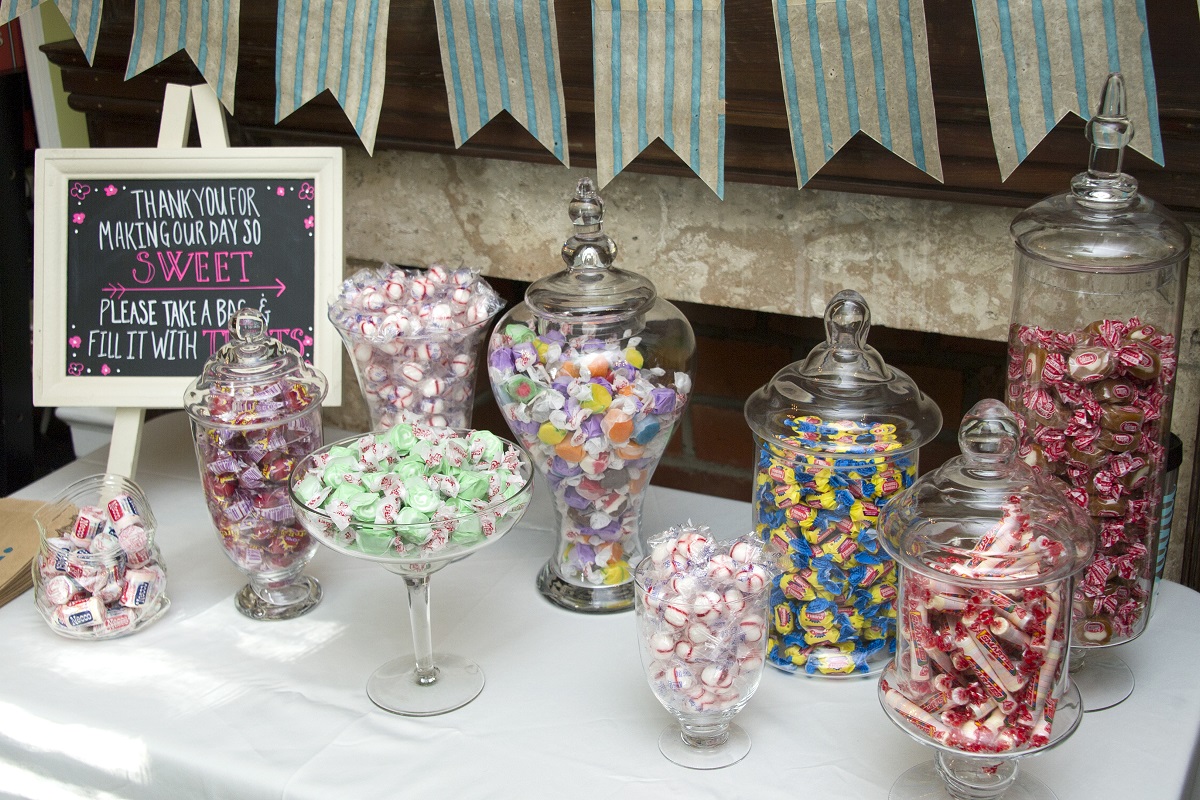 As a thank you for making their day so "sweet," Jenny and Eric provided a candy bar in the lobby of the Manor all weekend. Our team may have snuck a piece or two or TEN, but please don't tell anyone!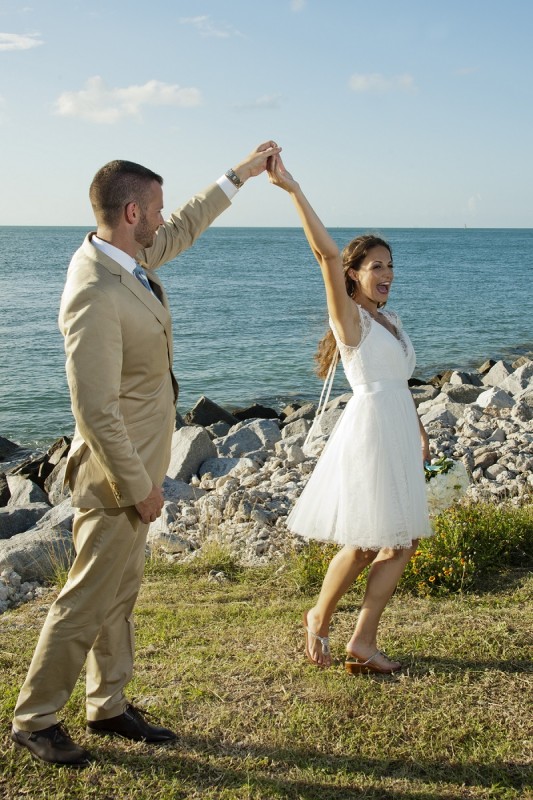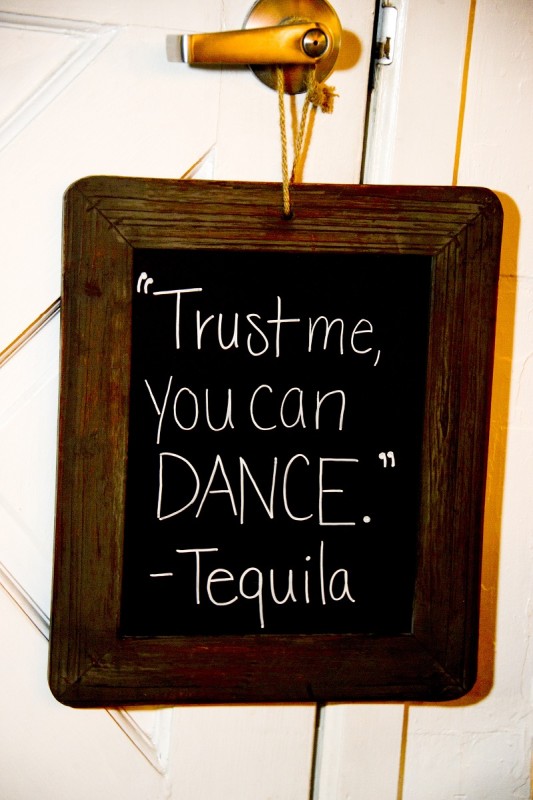 Congratulations Jenny & Eric!  We hope you'll come back sooner rather than later!
View our wedding availability calendar or view more real wedding blogs.
Ceremony Location: Fort Zachary Taylor
Reception Location: Old Town Manor
Flowers – Love In Bloom
Photographer – Rob O'Neal
Ceremony and Reception Music – James Wist
Officiant – Chris Walker (friend)
Hair & Makeup Services – Studio Marie Pierre
Wedding Cake – Key West Cakes
Transportation – Old Town Trolley
Catering – Great Events