Like most of us, you may have never heard of wedding insurance before.  In reality, you wouldn't have unless you are about to get married.  But it's ever so important to know what it is, and why you should get it.
First, what is it?
Wedding insurance covers almost everything related to your big day.  From lost rings to a postponement because of inclement weather to guests causing damage to your venue, you'll be able to rest easy knowing that your provider will cover these (and more) expenses.
Is it right for you?
Knowing that this is one of the biggest days of your lives, it's best to eliminate any additional financial concerns.  You can't anticipate illness, bankrupt vendors, a ruined dress, etc.  And if you're planning a destination wedding with an outdoor venue, the extra protection is even more of a necessity.
Is it required?
Sometimes.  Old Town Manor Weddings is one of those venues that require it.  Wedding insurance will cover all costs related to room charges, grounds rentals, and everything in between in case of cancellation.
What does it cost?
Prices vary between companies and the level of coverage you are seeking.  Minimum coverage starts around $160 and maximum coverage can be over $1,000.  It all depends on the size, location, and the dollars spent you want to cover.  For example, at Old Town Manor Weddings, the host must elect cancellation coverage to cover their Package and at least $1,000,000 in liability coverage with $250,000 in property damage.  Typically this costs around $500.
Just think, your car is covered, your house is covered, why shouldn't your wedding be covered?
Visit http://www.protectmywedding.com/ or another reputable insurance company for additional information on plans available, coverage, and liability.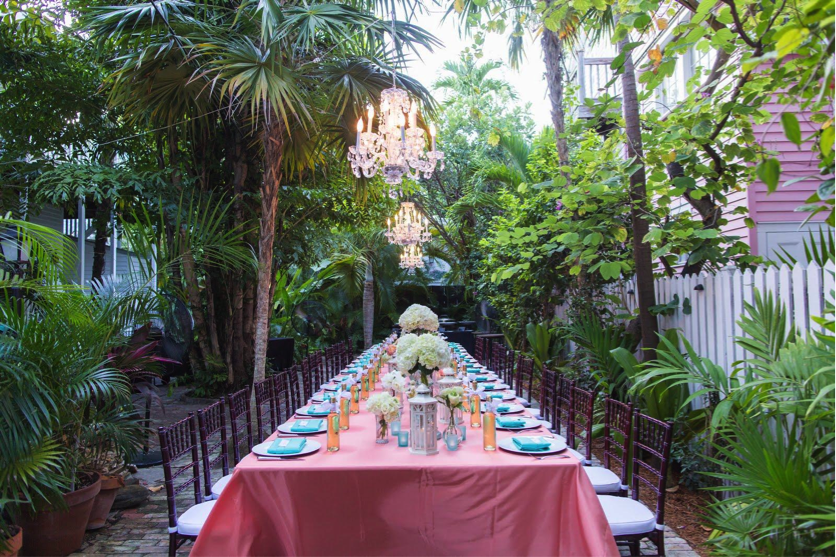 Photo by Thompson Photography Group
Learn about our Key West wedding packages or here for the Old Town Manor Weddings home page.