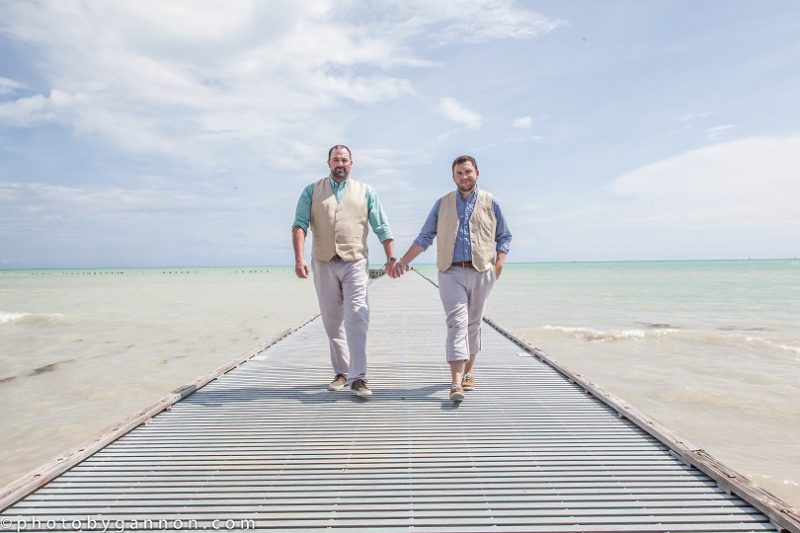 Nick and Nate shared their nuptial with friends and family at Old Town Manor in September 2016. As many couples do, these two created lasting memories by visiting popular spots around Key West for photographs.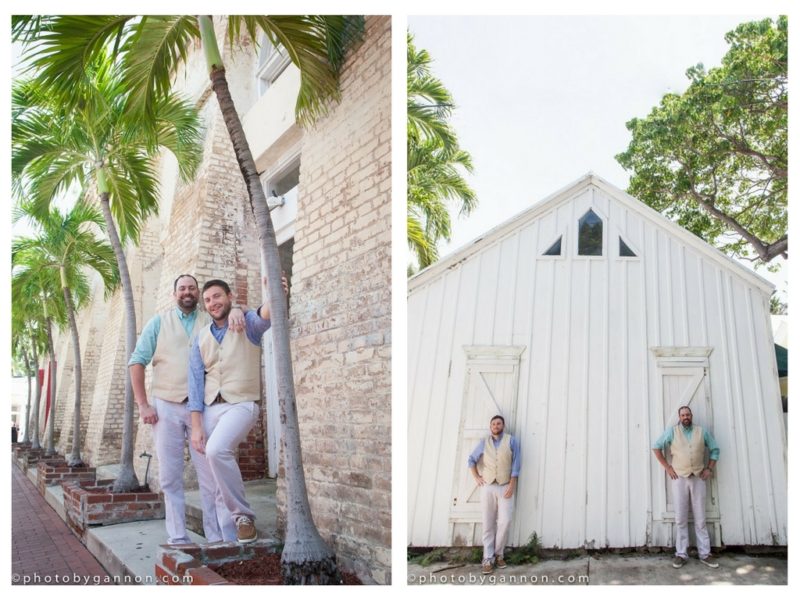 Key West offers a tropical palette of natural green backdrops and colorful local art. Annie Gannon, a destination photographer, captured this unique paradise beautifully.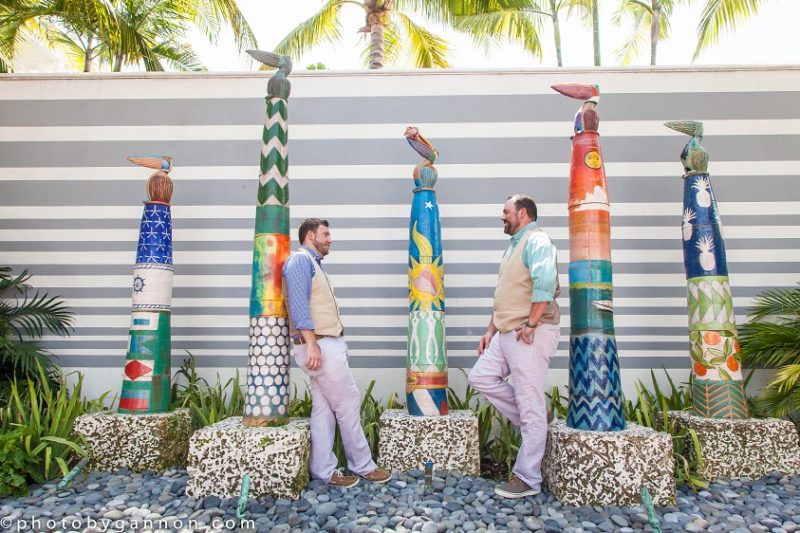 These colors of the Caribbean make great photo ops!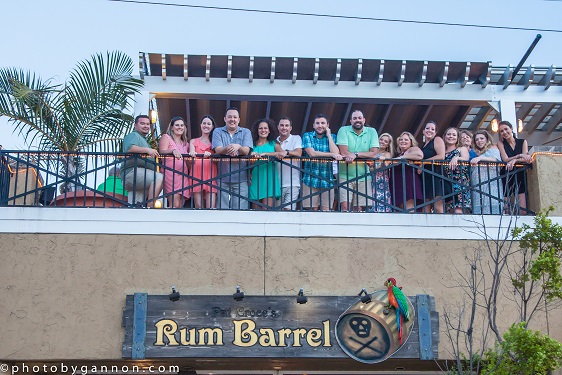 Just a block off Duval Street and the Key West Seaport, the Rum Barrel's  scenic upper deck overlooks Key West's historic downtown and is a great locale to host a Welcome Party. True to it's name, the Rum Barrel is a rum lovers paradise. With an extensive collection of over 150 rums, Nick and Nate's guests traveled the world in a single sitting.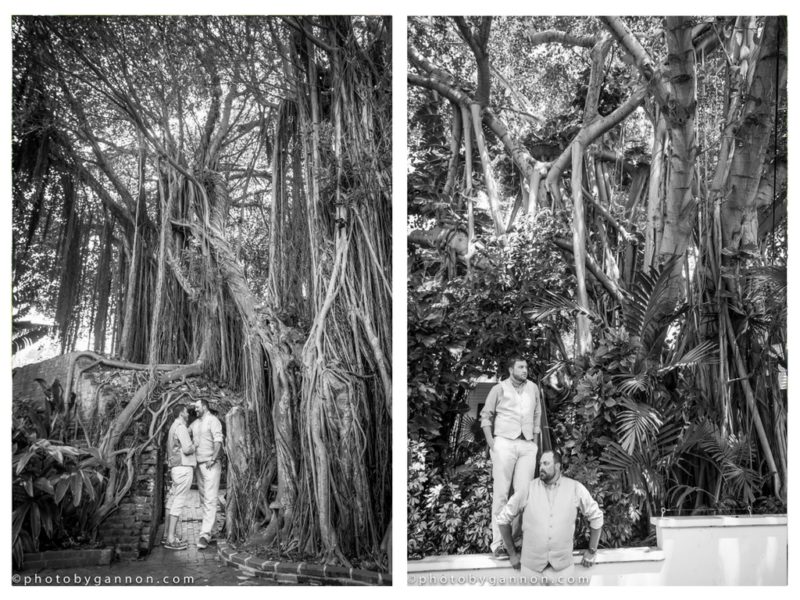 Banyan trees are a popular sight in Key West. Similar to a marriage, Banyan roots descend from the branches and anchor the tree to the ground, eventually transforming into trunks. Decades later, it is difficult to distinguish root from stem.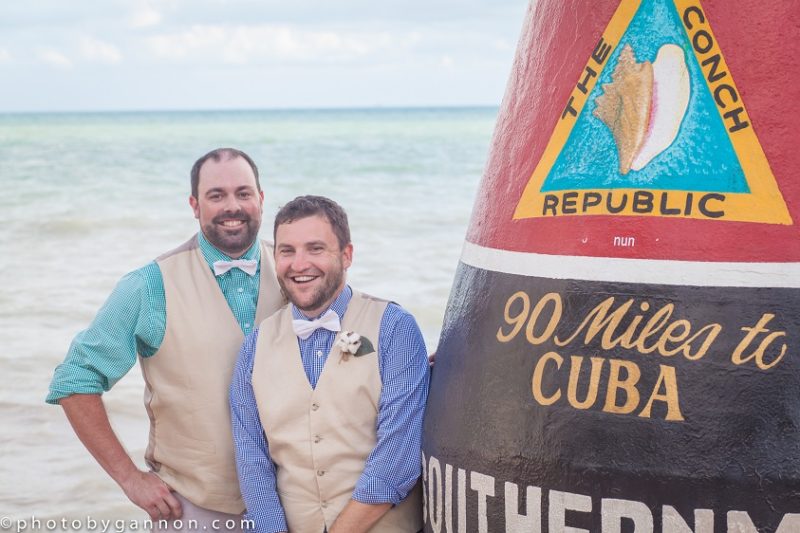 Established in 1983 by the city of Key West, the Southernmost Point Buoy marks the southernmost point in the continental United States. At the corner of South Street and Whitehead Street, it is likely the most visited and photographed attraction on the island – making this a wedding photo must!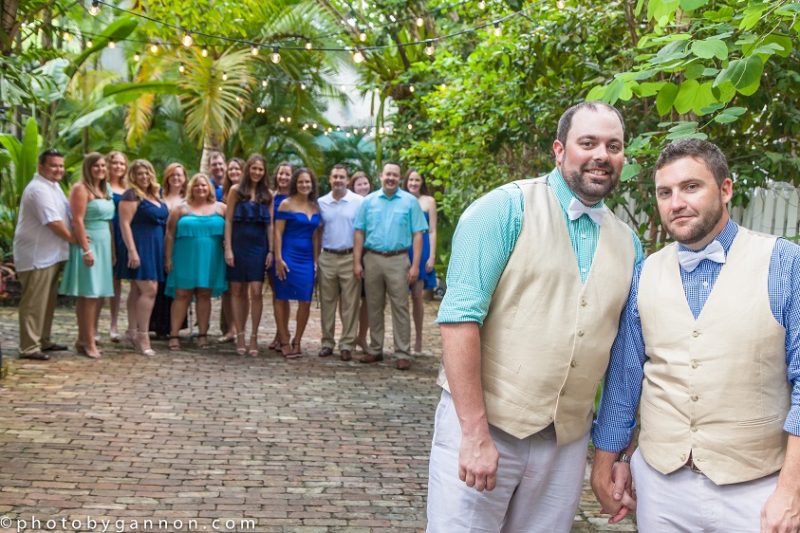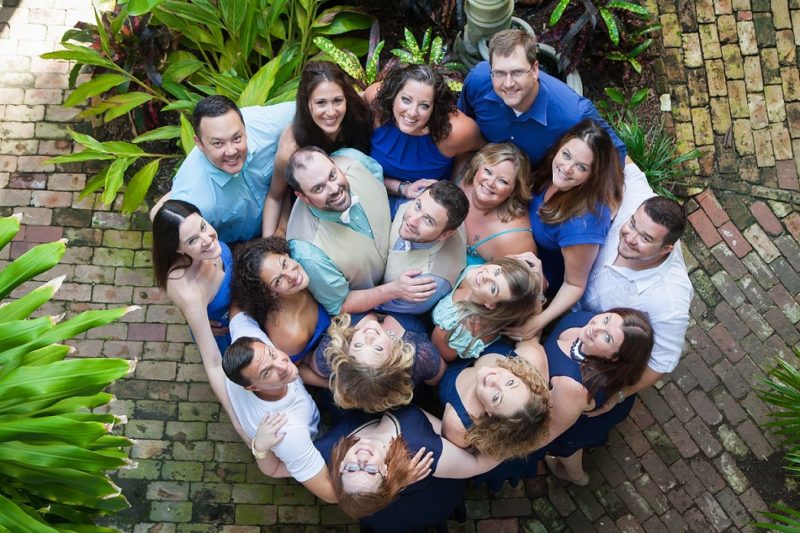 The couple called for all friends and family to wear various shades of blues. This range of hues reflected beautifully in the group photos!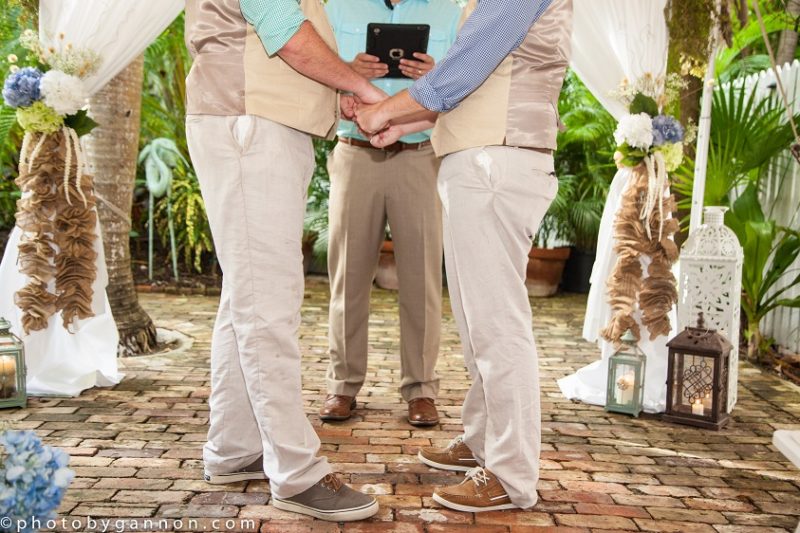 The grooms wore casual linens with comfortable boat shoes. Very "Key West"!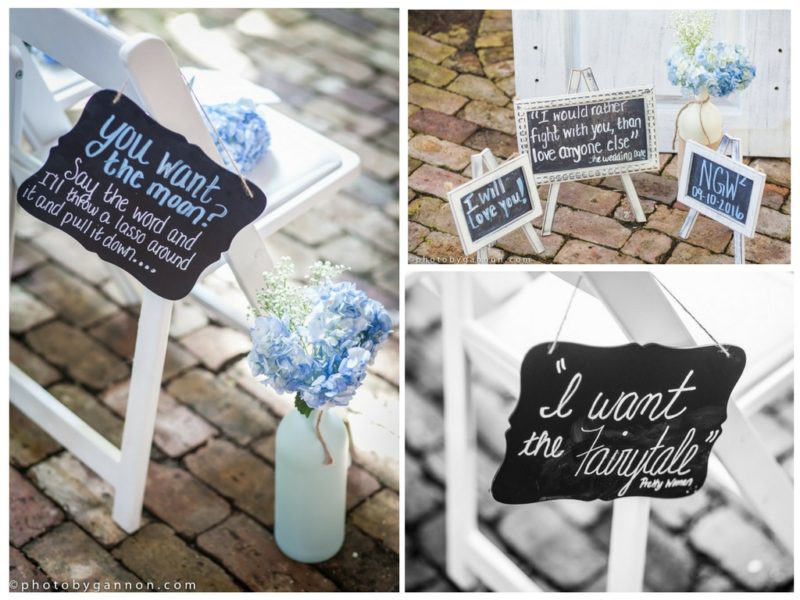 For the ceremony, Nick and Nate chose to decorate with chalkboards displaying famous movie quotes. This set the romantic tone for arriving guests.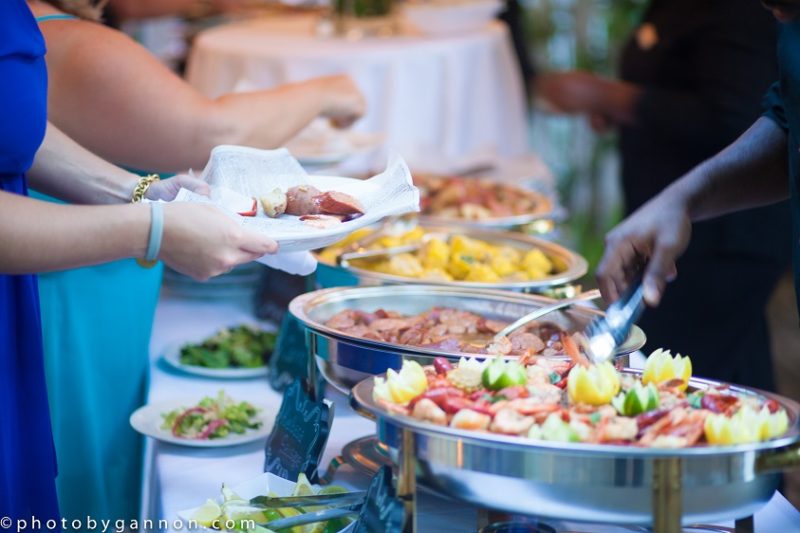 Destination Catering and Events, located at Florida Keys Community College, offered a Southern Creole fare of crawfish, boiled corn-on-the-cob, spicy sausage and jambalaya.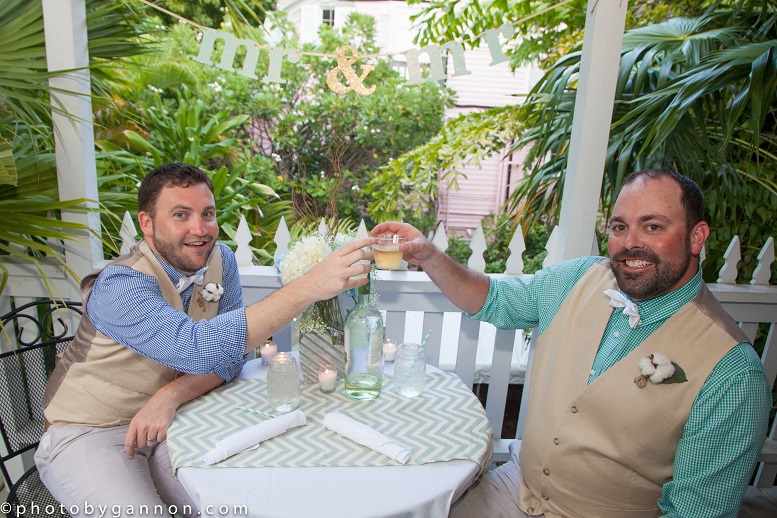 Nick and Nate shared an intimate meal alone on a balcony at Old Town Manor while guests enjoyed this fun alternative in the Gardens.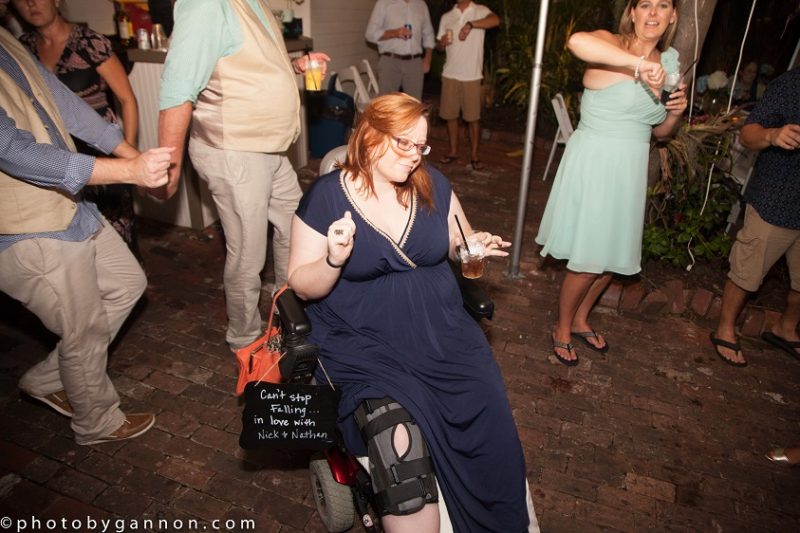 With event weekends, anything can happen and the show must go on. After one of the guests took a tumble, she needed an easier way to get around. Hip Tourist came to the rescue! This guest "can't stop falling… in love with Nick & Nathan"!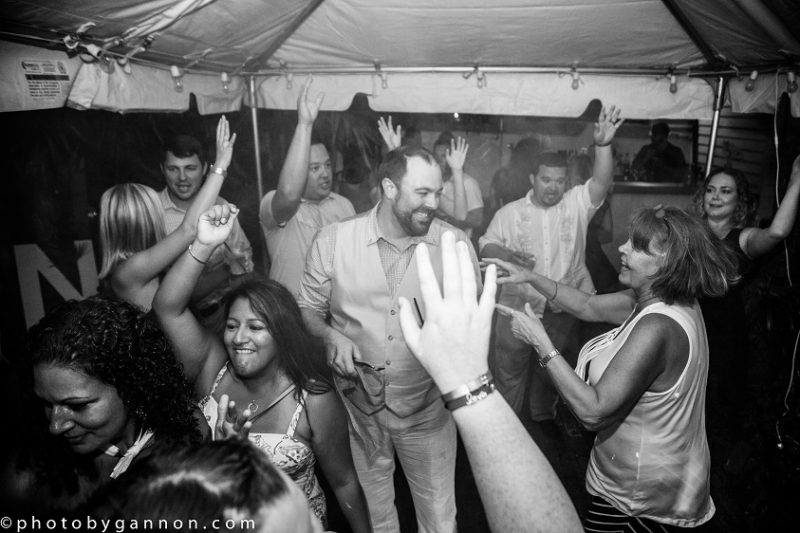 As Nick and Nate's friends and family enjoyed the evening, one guest found a cardboard box. The result? Break-dancing like it was the 1980's! What a perfect end to a canter around Key West!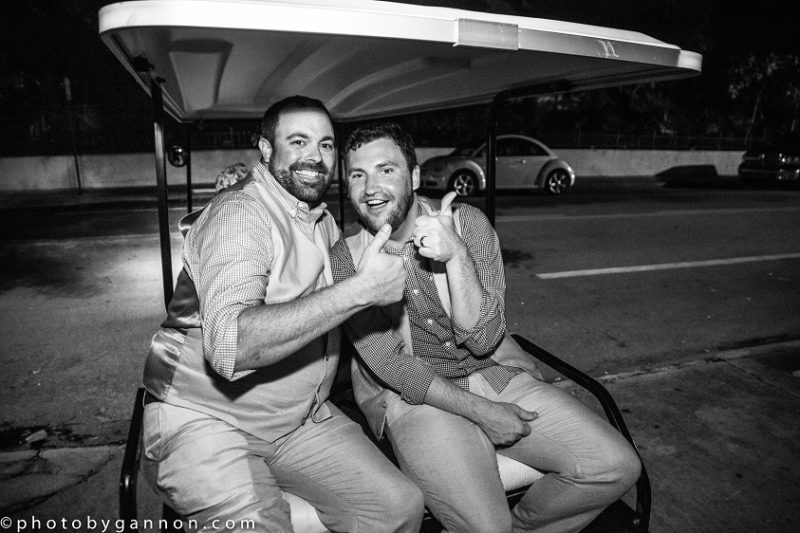 Best wishes and cheers to happily ever after, Nick and Nate!
Ready to start planning your own Key West destination wedding? Read out other Wedding Spotlights and see our event packages.