A Band or a DJ? Here our top tips for choosing your best wedding reception music.
Think about the best wedding reception you've ever been to. Fabulous food, beautiful decorations, endless booze, and the best company you could ask for. Don't overlook the glue that held it all together: the music.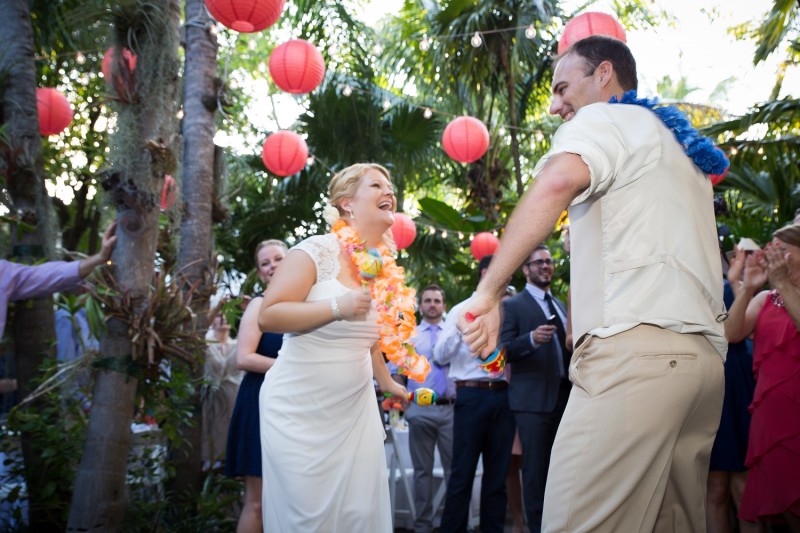 A steel drummer during your ceremony or an acoustic guitarist during cocktail hour can create an elegant and jovial setting for your guests. If you imagine an energetic party for your reception, a DJ or Band should be at the top of your list. Ask yourself these questions when deciding on the best wedding reception music choice.
Are the majority of your guests Dancers or "Sing Alongers?"
Do you want to be able to request any song, anytime?
Would you like a live performance to add to the excitement of the evening?
What about a professional emcee to announce your arrival as the newly married couple or tell your guests when to get in line for the buffet?
A wedding DJ will have the natural ability to also serve as your emcee.  Most bands are happy to play this role, but beware that it may not be one of their strengths.  DJs are able to play any song upon request, whereas bands have a list of songs (sometimes vast) that they know well and usually stick to.  As performers, the band will create a live interactive show whereas DJs will keep you on the edge of your seats wondering what the next track will bring.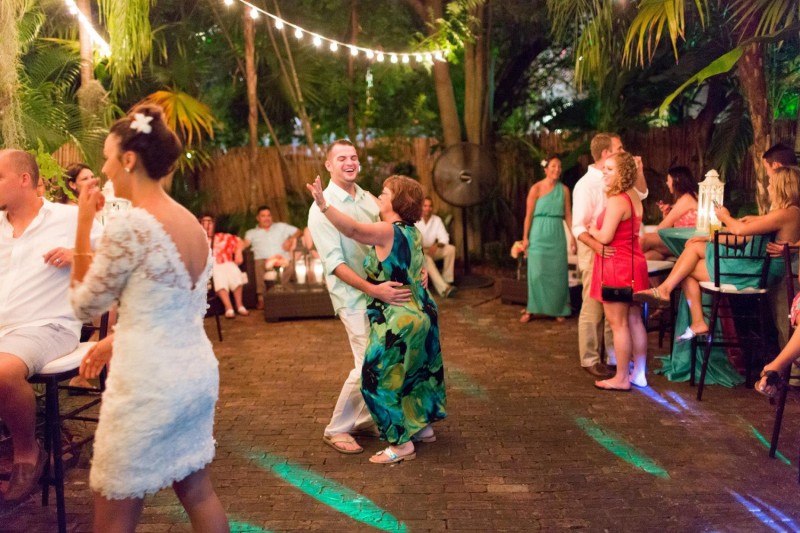 Having seen it all as a destination wedding professional, I've come up with two categories that wedding guests fall into: the Dancers and the Singers.
The "Dancers" are the group that will cut a rug all night long! The floor is never empty and your guests are glistening in happy dance sweat.
The "Sing Alongers" may not dance much, but they know every word to "Pour Some Sugar on Me" and "Jesse's Girl."
Which does your group fall into after a couple of drinks?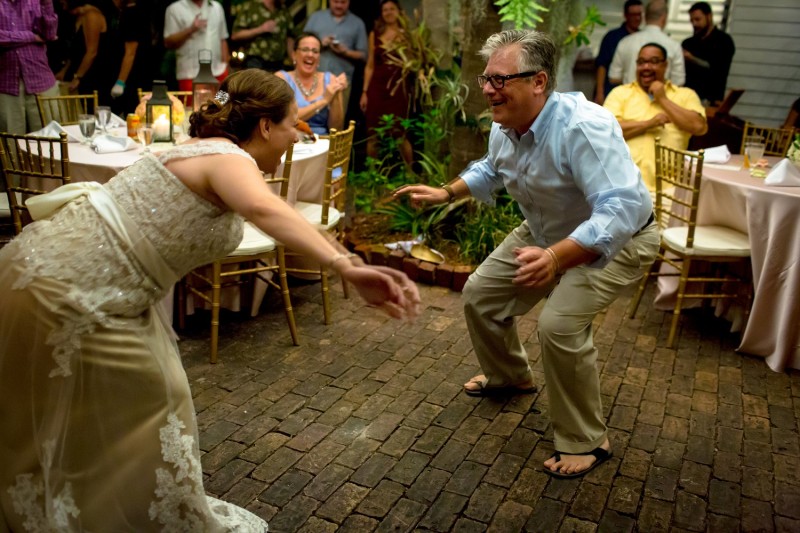 If it's the dancing group, hire a DJ.  He/She will have the ability to keep the party going with an endless library of songs.  The DJ can change the wedding reception music selections throughout the evening based on the party's vibe. With this option, you'll be grooving to the music all night long.
If you fall into the group of singers, a band may be more your speed.  They'll perform the covers you love to hear and sing along with, and they may even invite cousin Eddie to the mic!  Bands also provide a great show for the third unmentionable group, the Table Sitters. A Lead Singer acting as Tina Turner while performing "Rolling on the River" brings the entertainment to another level!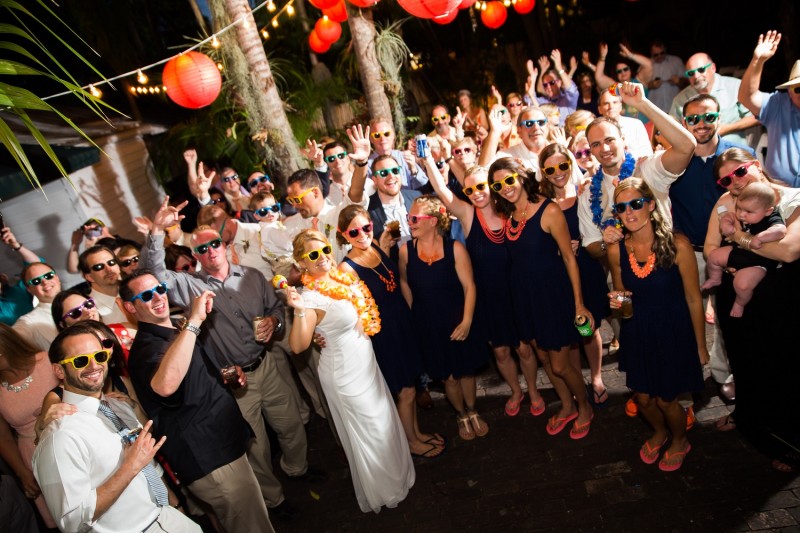 You can't go wrong with either choice, and knowing your crowd is half the battle.  If you look hard enough, you may even find the perfect combination of both a DJ and a band for your wedding reception music.  If you do, book them immediately!
Read more Old Town Manor Weddings Wedding Tips or Visit the Old Town Manor Weddings Home page.
Photos by: Karrie Porter Photography, Rob Oneal Photography, Thompson Photography Group and Maggie Stolzberg Photography