Hosting a Welcome Party at Old Town Manor is the perfect event to kick off your Key West wedding weekend. Unlike a Rehearsal Dinner, Welcome Parties are more relaxed and present a great opportunity for you and your significant other's friends and family to get acquainted.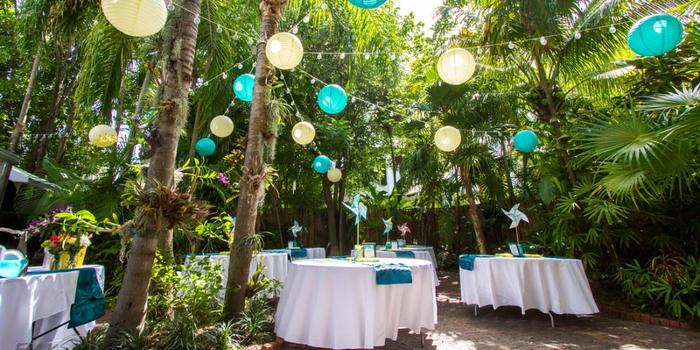 Many of our wedding couples host a Welcome Party on the day of their guests' arrival to Key West. Old Town Manor's check-in time is 3pm, so your guests have time to unpack, unwind, and get on island time. We suggest starting this 2-hour event around 6:00pm or 7:00pm, depending on the time of year. Your guest will still have plenty of time to enjoy the excitement of Duval Street afterward!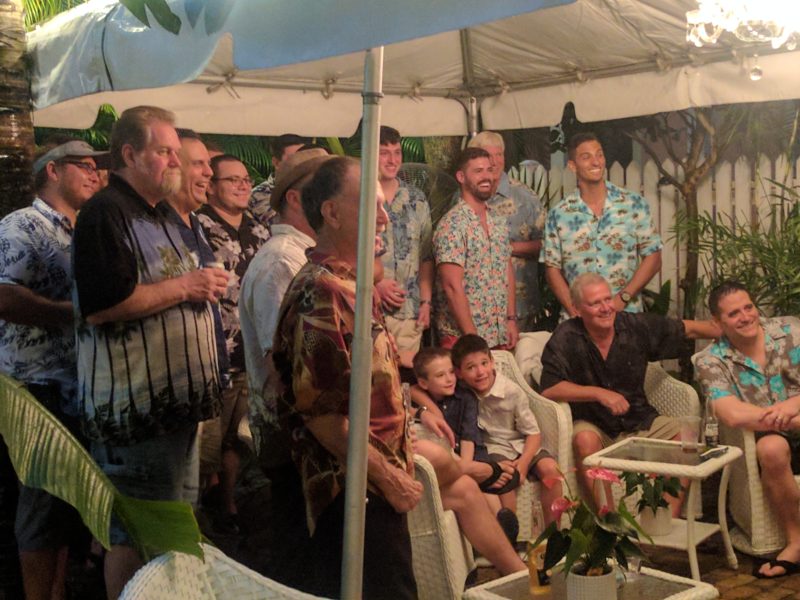 How about a theme? Beachy, Jimmy Buffett your style? Offer up some Landshark Beer and flip flops! A little dressier affair? Ask guests to wear their cutest sundress and khaki shorts. Sit back and watch how creative your guests become. Themed photographs are our favorite!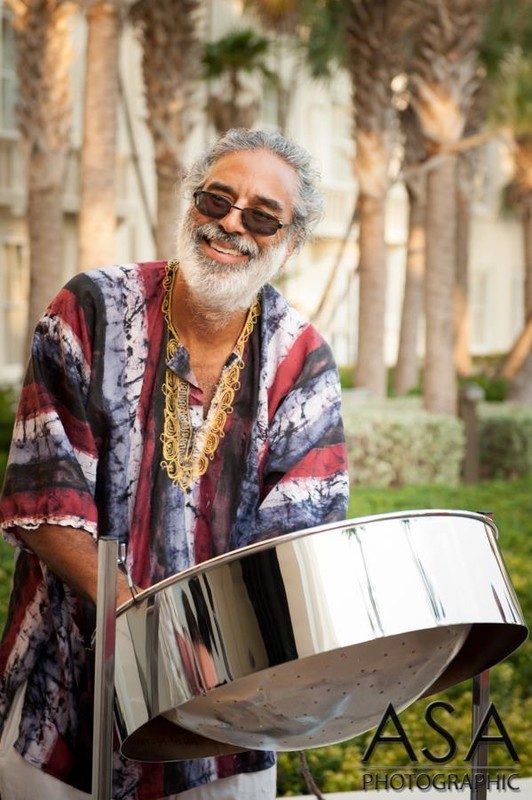 Every party needs music. From steel drummers, guitar pickers, to Disk Jockeys, Key West is a music mecca for Songwriters and the city has no shortage of talented musicians. To save on your budget, rent our Fender made stereo system. You can connect to our WiFi and have your playlist ready to go! This is a perfect way to set the tone of your first evening hosting family and friends.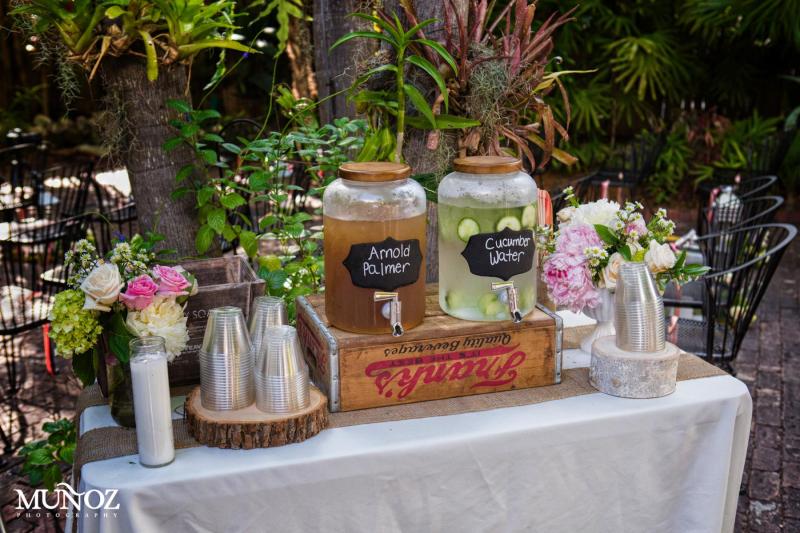 As this event is only for 2-hours, our self-serve bar package is the ideal start to the evening. We will set up a self-serve bar area with a table, linen, and an ice chest filled with beer, wine, and soft drinks. A water station to keep your guests hydrated is also provided. If you wish to add liquor, we are happy to hire a Key West bartender, well versed in mixology.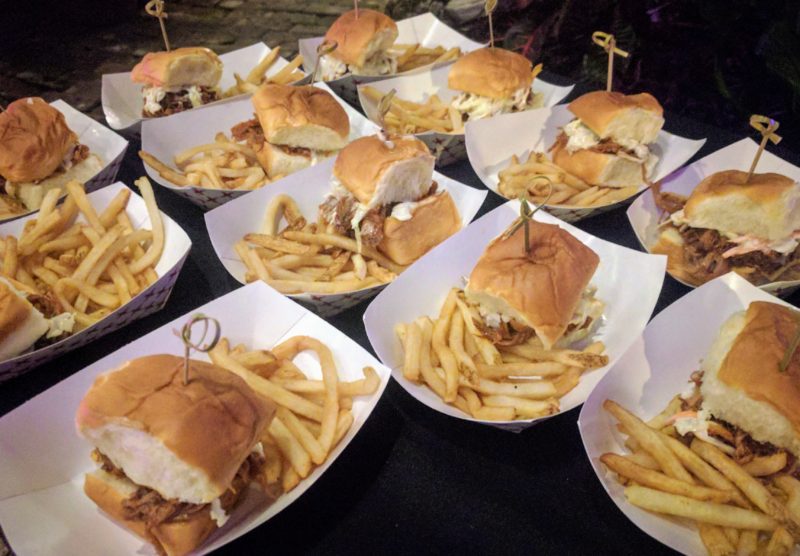 Offering hor d'oeuvres is a nice gesture and will hold your guests over until they go out for dinner at the close of your event. We recommend no-fuss, drop-off catering options, like Cuban sandwiches from Cuban Coffee Queen, a fruit and cheese tray, or mini key lime tarts. This is also a great time to ask your wedding reception caterer to add some drop-off items onto your package. Our staff will set up a table with linen to host your snacks.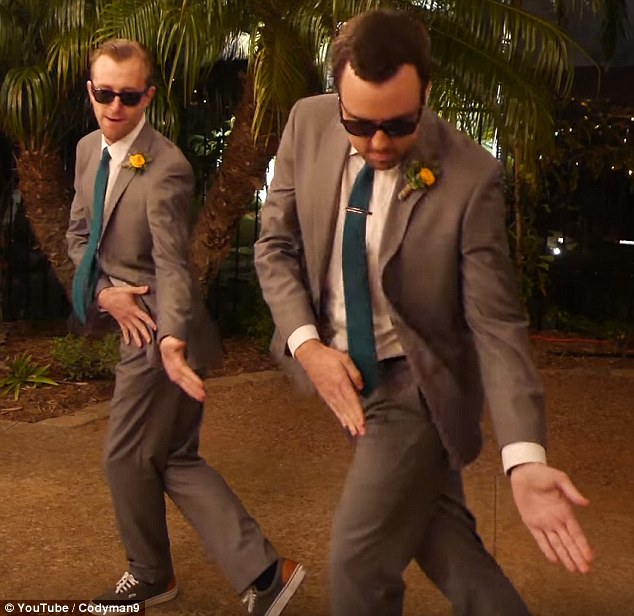 Toasts! If you have lots of loved ones who wish to say a few words, this event provides ample opportunity for your guests to share their thoughts. Consider dividing the guest speakers between the welcome party and the reception. College roommates find their 5 seconds of fame the quintessential time to share an embarrassing story or two with your guests.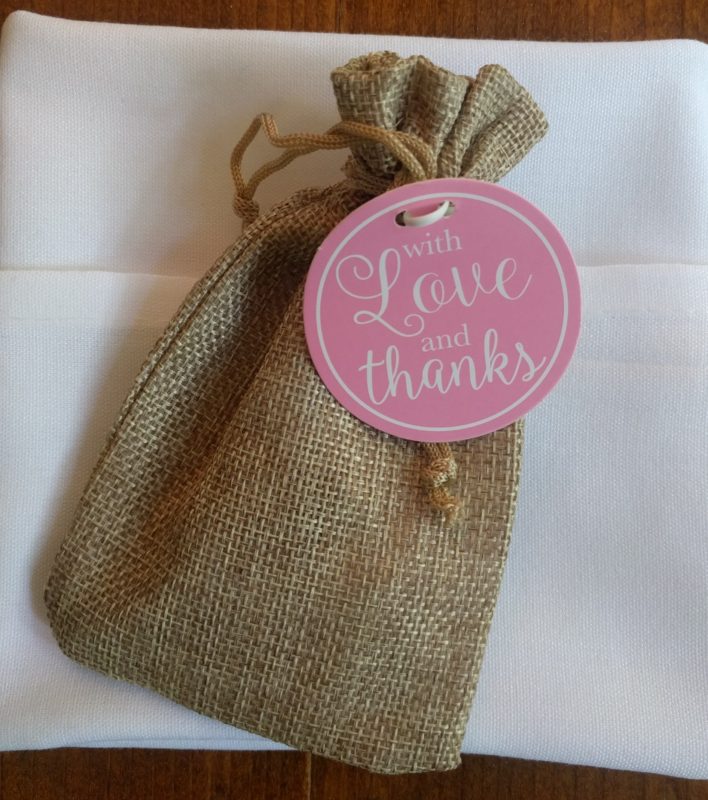 Have Wedding Party gifts? This is your chance to thank your bridesmaids and groomsmen for making the journey down to Key West and being a part of your big day!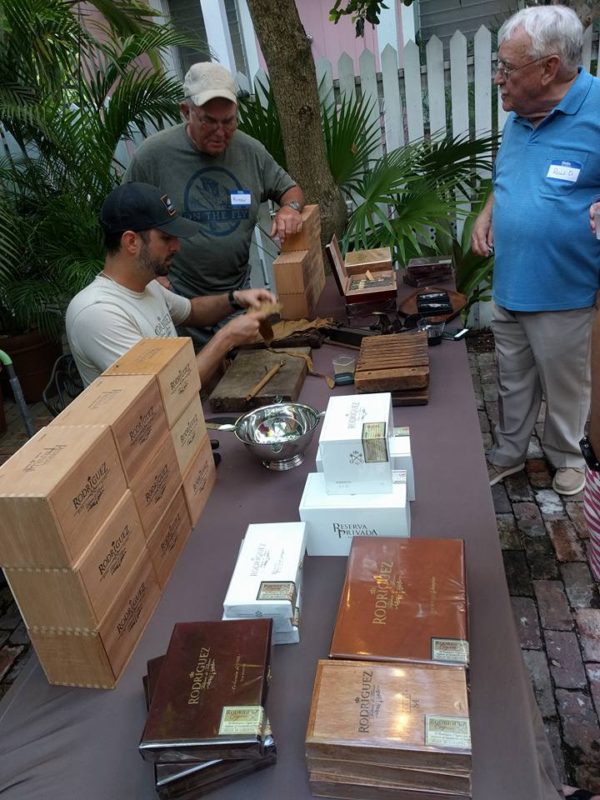 A little lagniappe: host a Cigar roller. A Key West tradition since the 1890's, Cigar rollers are a common site here in Key West. What better way to spotlight this heritage than to have Rodriguez Cigars set-up up on property? This is a nostalgic something extra for your guest to learn about this local history and to enjoy a fresh cigar!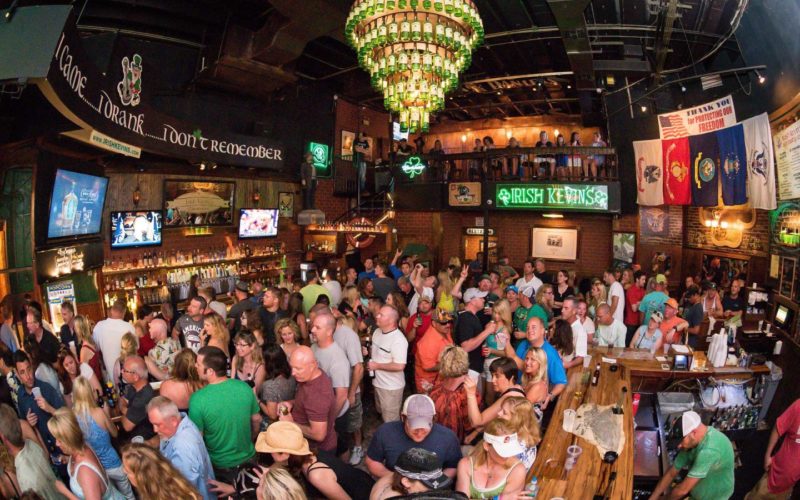 Every Key West party needs an after-party! Try some of our favorites: Irish Kevin's has a houseman most every night, Willie T's features live music all hours of the day, and 801 Bourbon offers a nightclub setting with a gay bar & lively mix of drag shows, bingo, and karaoke.  With hundreds of other bars to choose from, your group will have no problem carrying the party unto Duval Street and beyond.
Dreaming of your own Welcome Party or other Key West wedding event? Check out our real wedding stories to get ideas from other Old Town Manor couples and read more tips to plan your big day.